Wealthy Affiliate, Why You Are Crazy to Live Without It
Overall Rank at I've Tried That: #1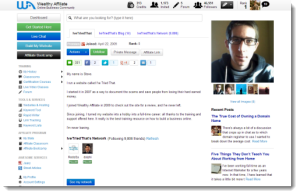 Website: www.wealthyaffiliate.com
Price: FREE Starter Membership, $47 Premium membership
Support: Live, 24/7 Expert Access
Types of Training: Complete Newbie to Expert
Websites Included: 2 FREE websites
Active Members: 47, 981
Overall Rating: 97 out of 100
In my past 7 years within the online world, I have seen a lot of schemes, a lot of illegitimate opportunities come and go, but there has been one constant. Wealthy Affiliate. It is a program I have been involved with since day one and one that has honestly helped me get to where I am at today (working full-time from home).
The awesome part about this particular program is that it can help YOU get where you want to be. I have full confidence in that. I want you to make me a promise here though….
Take action on what I am about to show you. It can absolutely change your life and by being involved in this community, you are going to have absolutely everything you need to get your business up and running (no experience necessary).
Wealthy Affiliate: An Overview
Wealthy Affiliate is more than just a product.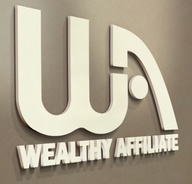 It is a community.
I know this is a pretty bold statement, but I have seen this community evolve over the years and keep ahead of the curve on the Internet. There is one sure way to achieve success and that is being on top of the most current techniques & strategies…and having access the tools and services you need. On top of that, you have access to expert support and a community that I have grown to love.
Wealthy Affiliate was founded in September of 2005 by two Internet Entrepreneurs, Kyle & Carson and has evolved radically over the last 8 years. It was built off of helping others create successful businesses online and to this day, that is what the community and the education platform stands for at Wealthy Affiliate.
In 2012 they decided to roll out an unusual completely FREE starter membership, something that has never been done within the industry and to be completely honest, it was a bold move. Their free membership (called Starter) surpasses almost any PAID program out there and I do encourage you to check at the very least the WA Starter membership out if you are looking to create any form of business online..no experience necessary.
In this review I want to walk you through Wealthy Affiliate and I want to help YOU get started with your very own business online. In fact, 5 minutes from now you can be moving forward with your business without spending a dime (and I am going to be getting into that below).
The Only "No Catch" Education I Have Ever Seen..
---
Many people ask me about the free Starter membership at Wealthy Affiliate and say "what is the catch". I think we have become accustomed to thinking that everything online "has an catch" or an "upsell", and that is unfortunate. There are a lot of scams yes, but I can assure you that this is probably one of the most unbelievable propositions that you will come across.
Because of this I want to be very clear with you on what the two membership models are at Wealthy Affiliate, including the no cost starter membership and the more advanced Premium membership.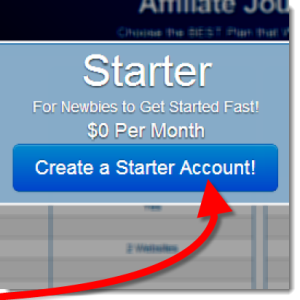 Starter Membership Cost: $0.00
Yes, this is the first and only "free" membership I have ever seen online and this is where I want you to get started. I don't want you to spend a dime when starting out. My line of thinking is that if a service cannot let you "see" what they are offering for free, then their is something they are hiding. Wealthy Affiliate is absolutely not like this and they put their best foot forward with their Starter membership.
Here are some things you can expect within Starter:
TWO complete WordPress websites (can be used in any niche)

Help Choosing Your Niche
Outline the "Make Money" Process
Training on Setting Up Your Business (Videos)
100's of Training Modules
Access to the Famous Affiliate Bootcamp
Ask Anything Policy (get help when you need it)
Premium Level, 24/7/365 Support (first 7 days)
And FREE for a lifetime! No credit cards required. I actually recommend to most that are looking to start their business online and that are newbies to online business to start with the free membership. Yes, you an earn money while a free member and YES, you are going to be given all the tools, training and notably, SUPPORT to get up and running.
==> Get Started With a Starter Membership Here!
Premium Membership Cost: $47 per month
Yes, they do have a premium membership model, they are a business and yes, I am a Premium member. However, one thing that you will not ever see at Wealthy Affiliate are FORCED promotions and you will never see me shaming you into joining. I know you are going to love the service at Wealthy Affiliate and if you do decide to "go premium", you are going to be in very good place.
In fact, the premium membership was built as an "all inclusive" environment, giving you access to everything you need all in one place. This means that you will never have to spend another penny online again if you join Premium. You can run as many business as you like from this platform as everything from the hosting, the websites, the training, the support, and the live weekly video classes is included. You even have personal access to me and the OWNERS of Wealthy Affiliate as a premium member (along with all the other community experts).
I am not going to get into more detail about Premium here because I want you to start off with the free Starter membership. You will find out more about Premium once you get into Wealthy Affiliate. You can also find out more about the different membership levels with the comparison grid on their join page (you can also set up your free account from there).
How YOU Are Going to Earn Money at Wealthy Affiliate.
---
Have you ever bought anything online? Do you spend a lot of time online either through your computer or through your mobile devices? Chances are your answer is YES to both of these. You are not alone, in fact there are currently over TWO BILLION people actively using the Internet to find stuff and buy stuff.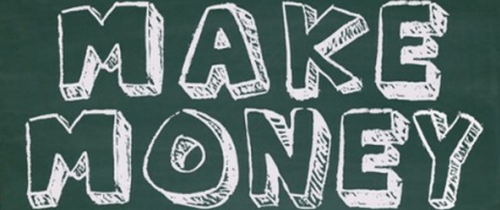 At Wealthy Affiliate you are going to learn how to leverage this opportunity in a number of ways, but the most important aspect is going to be getting a website and learning how to build out this website in a way that will get you traffic, search engine rankings and conversions. This training (both video and text based) and these websites are all included within your Starter membership…with more advanced training and a ton of other business building tools, services and support being within Premium (again, no obligations or pushiness to ever upgrade).
I have used the skills I have learned at Wealthy Affiliate to build a full time business online. I work from home, I work from the coffee shop, and I have the freedom to travel when and where I like as a result of this. That is because I learned the fundamentals of how the online business world operates and how to take a website and turn it into a profitable income. You are going to learn the same…in fact, I WANT YOU to take my advice and get started.
You

don't need

any experience.
You

don't need

any special skills.
You

don't need

to be an expert in anything.
You just need to be an action taker. You need to take my advice and you need to follow through a few steps and I can assure you that you will be off and running within the top community online for getting educated and for building a business. In fact, I am a "regular" within the community and you will be able to network and chat with me whenever you like within Wealthy Affiliate.
So…
Your 3 SIMPLE Steps to Getting Started
---
I want you to take some action today. It is not going to cost you a dime and you are going to get instant access to me personally, access to your own niche websites with supporting training via the "getting started" business building course, 24/7 live help, and a ton of other awesome features that you will learn about once you take the few seconds to get inside of the community.
Here are the 3 Steps that you need to get YOUR BUSINESS rolling online:
Step 1: Join the completely free Starter membership
Step 2: Jump into the Getting Started training (create your free account first!)
Step 3: Take action!
By lesson 4 of the training alone you are going to have your very website, within your own niche and you are going to understand the process of earning money online (the same way I do).
My username within the community is IveTriedThat and if you ever need anything, contact me via my personal profile.  I will also pop by and say hi when I see that you join (with a cool bonus, so keep an eye out for that)
Again, this is absolutely free to get started and Wealthy Affiliate is absolutely my highest recommended product (and for good reason). You will understand that statement as soon as you step inside the warm, helpful community at Wealthy Affiliate, where it is a normalcy to mingle with Internet millionaires and get direct help from them.
Whatcha waiting for? Get rolling today! :)
Oh ya, if you have any questions about Wealthy Affiliate or the process of starting a business online, don't hesitate to drop me a comment below. I will be more than happy to help you out.
See you inside Wealthy Affiliate's members area!
==> Get Started With a Starter Membership Right Now!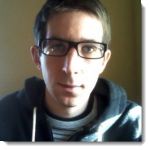 Steve
IveTriedThat.com Founder