Secure Job Position: Another Link Posting Scam

Quick Summary of
Secure Job Position
Rating: 1 Another link posting system to avoid!
The Good: You will walk away from the sales page with an idea of what to avoid in the future.
The Bad: Lies, half-truths & innuendos, and the claimed earnings is falsified to get your hopes up. They are masquerading affiliate marketing as something it's not.
The Bottom Line: The likelihood of learning how to make money online from this system is nil. At best you will walk away wiser when it comes to scams, but with a much lighter wallet. If you want to learn how to build a real, sustainable business from home, click here to check out our top recommendation. It's free to get started as well.
Secure Job Position Review
If you're new to making money online, you might have an incorrect perception that it's easy and incredibly quick to generate cash.
Sadly, that's not true but many systems state things like this in the hope it will make you buy them.
For example, take Secure Job Position which states "within 5 minutes you could be making real money".
Not only that but they suggest you'll start earning immediately even with no skills or experience.
That's quite a claim to make but the reality is they are targeting desperate people who need extra money and fast.
Let me tell you why you should avoid a system like this.
Secure Job Position by Kelly Simmons
One of the first things you encounter on the Secure Job Position website is a form to get your email and phone number. In theory this is to check for availability in your area, but the reality is more sinister.
If the system available where you live? If you live anywhere in America then yes, it's available. The form is what I call an email harvester in that they are just trying to get your details so they can send email after email and make call after call to you to sell you stuff.
If you pass this so called check, you'll end up on the main sales page.
Cookie Cutter Sales Pitch
I've seen this sales page numerous times, and it's virtually the same each time. The only differences are the name of the product and occasionally a different name than Kelly Simmons.
If this system was legit, why would they need to add it under dozens or more different domain names?
Do you see any other business having a duplicate of their site under a different name? No, of course not!
This sort of tactic is to steel themselves against the inevitable burning of one of their domain names due to bad press or worse.
Unethical Tactics
The tactics used in this sales pitch are common, but not something any upstanding marketer would use.
For example, there are several well-known news agency logos on the site most likely used without permission. It states that work from home opportunities have been featured on them, and this is likely true, but the real aim is to suggest that this product has been featured on them, which it has not.

As well as that, there are several scarcity tactics used. This method is common place in marketing, but where most marketers will actually follow through and remove the product, that's not the case here. This sales page will always say there are only a few spots left, regardless of how many they sell!


A Repeat Performance
Further down the sales pitch is a legitimate news clip about work from home opportunities. This video seems to appear on every single underhand system out there and is used to bolster the idea that this system is legitimate, when in fact the video is old and only talks about home from home opportunities in general terms.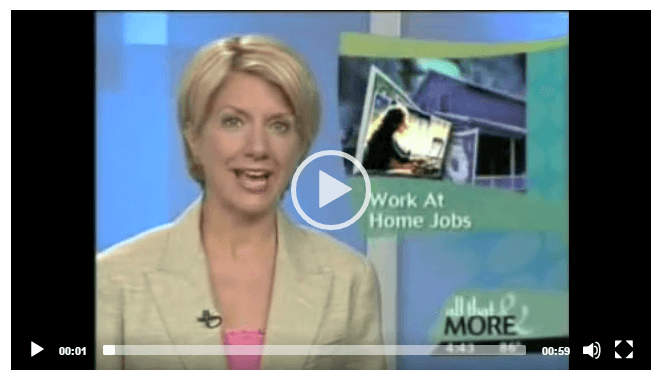 Fake Testimonials
Testimonials can be hard to verify but when they use stock photography for the people and general untraceable names, it should concern you.
In this day and age social proof is an important way for people to tell if a product is good or not, so these fake testimonials are really just trying to abuse that.
What Is Secure Job Placement?
If you were to buy this $67 program, what would it teach you?
Well, the general idea behind it is link posting. This is where you add a link to somewhere on the internet and people click the link and you magically make money!
The sales letter pitches it to you as if there are multinational companies begging people to post links for them.

Apparently these companies, big names such as Apple and Netflix, will pay you between $5 and $30 per link you post!
This is utter BS!
First of all, if a company wanted links posting in this manner, they would either a) pay someone in a foreign country pennies on the dollar to do it or b) use their in house coders to make an automated system to do it.
What they won't do is pay you money to post the links!
As well as that any sensible company would know that randomly posting links on the internet is not only ineffective without context, but also a type of spam!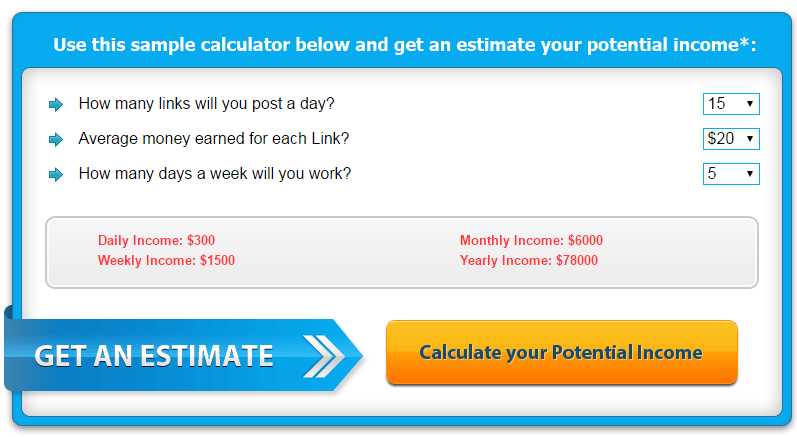 The reality is that this system is based on affiliate marketing: you post your affiliate link, if someone clicks it and then (and this is important) buys something, you get a commission on the sale.
Affiliate marketing is wonderful and a very effective way of making money online, but it takes longer than 5 minutes to make money with it!
Internet users are savvy people for the most part so they will not just click some random link, which is why affiliate marketers spend hours, weeks, months and years providing value and building a following of people.
Just because you post a link in a forum/blog comment/on social media doesn't mean people will click it. At best the site in question will simply remove the link, at worst you'll be labelled as a spammer and/or banned from the site.
The Bottom Line
Can you make money with Secure Job Position? In theory yes, as it's based on affiliate marketing.
The problem with the system is twofold. First the sales page blatantly lies to you and twists facts in multiple places making it completely, and utterly untrustworthy.
As a result of that would you consider the training to be effective? No, nor would I!
There's only ONE program I really recommend. It helped me turn my 'hobby' into a $10,000+ per month money making machine. Click here for the exact formula I followed.