Wealthy Affiliate is still my number one recommended program. It's been there for a few years now.
If you're unfamiliar with Wealthy Affiliate, it's an Internet Marketing training program and they'll show you how you can start making money with your own Internet Marketing business. It's one of the few ways to legitimately build a solid income online. With that said, there are no handouts, there's a lot you'll need to learn, and you can't expect to join today and start making thousands of dollars tomorrow. But if you're willing to commit some time and a lot of effort, you could build a legitimate online business.
Super quick crash course: with Internet Marketing, you pick a niche/topic, develop a website around it (yes, even a total beginner can create a website with their training), learn how to get people to your site, and ultimately make money when one of your visitors clicks on an ad or makes a purchase through your site. This is a total simplification of the whole process, but read on and I'll provide you with a few links at the end of this post to learn a little bit more.
This isn't a post about the details of Internet Marketing though. Instead, I wanted to share with you the stories of a few people who have joined Wealthy Affiliate after learning about it through I've Tried That. The following interviews are with REAL people. I've included their Wealthy Affiliate usernames so you can look them up if you're already a member or you plan on joining.
This post is designed to share with you REAL stories about Internet Marketing. I wanted to share their stories so you can learn a bit more about the types of people who join Wealthy Affiliate, how they got their start in Internet Marketing, and how they decided on a niche. I also asked for a few extra comments to share.
Related sidenote: Don't join Wealthy Affiliate today. Wait until Black Friday. I hear there's going to be another $1 trial special offer coming up. I also hear that the $1 will get you full access to the site for a month. Yeah, this is huge. I'll give you more information on Friday.
To the interviews!
Marvin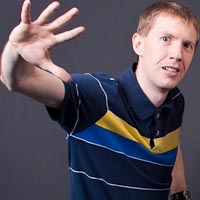 Wealthy Affiliate Username: Marvin
Websites: Reasons to be Vegan, Kindle Touch Lighted Cover
How He Picked His Niche:
I decided on a niche (RTBV) by thinking about what I am passionate about, and have some knowledge about. Being a dietary vegan fit the bill. What I didn't really consider carefully enough is how to monetize such a site and more importantly, just how difficult it can be to write on the subject of diet and nutrition. This site is a LOT of work and makes very little income. I mean VERY little.
With KTLC it is a different story. I put the site up six weeks before product launch and had great traffic and some nice sales, until I fell off the face of Google. I decided on this niche by seeing the opportunity in an already-proven line of products (Kindle) and moving that forward to a soon-to-be hot product. Gold mine! But it has VERY high competition so when I say 'gold mine' I mean that I put in hard work, and find a few bits of precious material inside of my efforts.
Experience Before Wealthy Affiliate:
My internet marketing experience before joining WA was limited. I had tried some in 2008 using PPC and article marketing. I had what some would call success, but I saw as a failure. You see, I had been taught that it was possible to earn money but I was not taught how to do it without spending all of my earnings. This is where WA is different. I learned right away how to make money without spending much more than one trip to TGI Friday's. I must say, the amount of money I was paying for my other training was less, but the education was limited at best. I didn't survive it. Now, being a member of Wealthy Affiliate I learn more and more everyday and every roadblock I come to I find friends ready and waiting to help me build a ramp of knowledge over the top.
Words of Advice:
What I would say to any beginners, and I know it is hammered into everyone's heads already, is to TAKE ACTION. Don't think and wonder. Don't over-analyze and over-plan. Do things. Even if it is a mistake, it probably isn't going to end your marketing career. One misstep among dozens, even hundreds, of good steps will be like a drop in the bucket. Always learn. Always actively promote your site/blog/product every day. This is work, not an ATM.
Work hard. Learn daily. Earn satisfaction.
When considering getting into making money on the internet, it is important to remember you are not alone. There are thousands of others doing what you are doing. In order to do it better than they do, you need to have the right tools. In this business your tools are your knowledge. I have looked around for a long time to find real ways to make a living online, and until IveTriedThat.com crossed my path, I never found anything that worked. I learned about Wealthy Affiliate here and signed up. I've never been sorry, and I don't know anyone who is. Sure, it isn't perfect. I'd be lying if I said it was. But it is easily the best place to learn and grow. And best of all, there are thousands of professionals that you get to ask questions if you get stuck. That alone is worth the membership fee.
Cham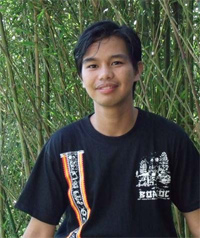 Wealthy Affiliate Username: chamaltatis
Websites: Where to Watch Movies Online, Video Production Tutorials
How He Picked His Niche:
I decided on video production tutorial because it is what I am knowledgeable of. I also enjoy writing articles about it because it is also my passion.
For where to watch movies online, it is out of passion and also my aim to earn more. I love watching movies and making reviews of them. This is also a bit connected to video production tutorial because in my movie reviews, I'm also commenting on how the movie is done etc. Of course, I'm also targeting my visitors to watch or download movies legally and have a better experience in good quality videos of movies through the sites I refer to them.
Experience Before Wealthy Affiliate:
Well, I have zero knowledge about IM before. I just know that my brother and a friend is making a living online so I also got curious about it.
Words of Advice:
Well, IM is the best way to make a living and there are many opportunities out there actually. I tried to find some ways before joining WA but to be honest, I really didn't know how to start. That's because I know nothing about IM and I'm not confident to do anything before. By joining WA, I did not only learn many things about IM like affiliate marketing, articles writing online, SEO etc. for my own business but I also had enough education that gave me more confidence in applying for jobs online.
Theresa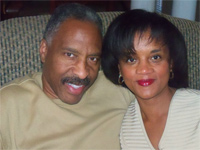 Wealthy Affiliate Username: TThornton
Websites: The Skillet Connection
How She Picked Her Niche:
I have a love for cooking and cookware, wanted to share with others what I learned during my 16 year journey to become my husband's top chef.
Experience Before Wealthy Affiliate:
I had no experience with internet marketing. Didn't know it existed.
Words of Advice:
Stay focused and find a friend on the forum. Don't be afraid to change directions, try new topics, change things until you are comfortable. I continue to try new concepts.
I started my site Sept. 18, 2011. It has been painstakingly slow, but I was/am determined to see it through. I have a lot of work yet but I am becoming more comfortable each day. I have learned so much here and have had members give me tips and advice that has been helpful. Don't hesitate to ask a question. Create your site yourself, walk through each step. you need to know everything there is to know about the behind the scene workings of the site.
One Last Thing…
I've Tried That has always been about providing you with real reviews of programs. That's why you'll never see me promote a product and guarantee that you'll be making thousands of dollars per day after signing up. I want you to have REALISTIC expectations about building an online business.
Internet Marketing is challenging. You are building a business from the ground up and Wealthy Affiliate is the best training program I've found online that helps beginners actually get started.
I told you I'd give you a few more links to learn about Internet Marketing and Wealthy Affiliate in general.
Click here and check out the Wealthy Affiliate homepage
The main page will give you a good overview of what's involved in starting an Internet Marketing business and how Wealthy Affiliate can help you get started. They'll provide the training and the tools, but it's up to you to put their training into action.
Click here and check out the support offered
Did I mention that you get unlimited free support from both the owners and the community as well? Yeah, definitely read this page. (Look for my picture while you're there. I was listed as one of Wealthy Affiliate's most helpful members.)
Click here for details on Wealthy Affiliate's $1 Trial.
Like I said above, do NOT join before Black Friday. You'll get full access to the site for a month for one dollar. That's four quarters. You most likely have more than that sitting in the cup holder in your car. Betcha that puts some perspective on just how good this deal will be.
Comments and questions are always welcomed.
See you Friday.
There's only ONE program I really recommend. It helped me turn my 'hobby' into a $10,000+ per month money making machine. Click here for the exact formula I followed.