Video is all around us, and its use is increasing as more and more people have powerful video cameras in their pockets (smartphones) and 24/7 access to the cloud.
Internet marketers should not dismiss video content creation and here are my 4 reasons to get creative with video right now.
Demand
There is a huge demand for video content, and its growth is expected to increase.
Right now YouTube alone gets around one billion unique hits per month, and every minute 100 minutes of video is uploaded!
Factor in all the other video sharing services such as Vimeo and Vine, and it's clear to see that already there is a large demand for video.
Beyond today, Cisco believes that by 2017 video will account for 69% of all consumer traffic.
Need more proof?
The number of marketers in 2012/2013 using video was reported at around 90%, and with good reason.
If you have not already jumped on this bandwagon, other marketers will be far ahead of you.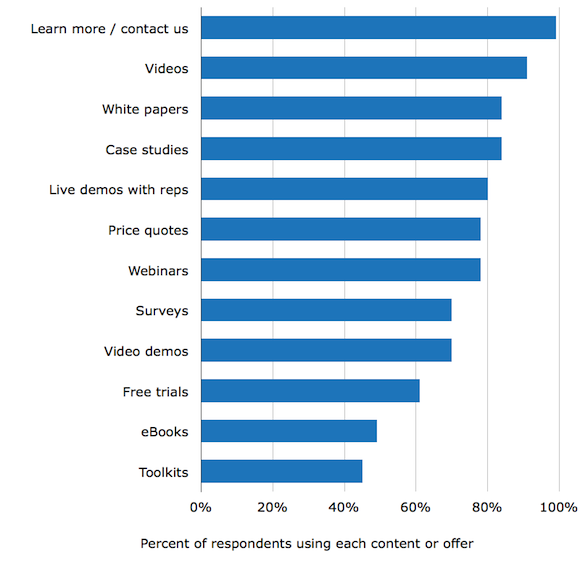 As Google now owns YouTube, more and more SERPs results are showing videos. Sometimes you have to get to page 4 or 5 before you can even find an article!
With consumers having an increased focus on video, why would they click your article link when there are 3 videos on offer?
OK, articles won't die out – there's too many die-hards like me who will continue to use and create text based content. Plus video isn't ideal in all situations.
However as an online entrepreneur, you simply can't afford to miss out on the video angle.
Leads, sales, profit!
Video content marketing is certainly a powerful tool; in fact 96% of consumers stated that they find videos helpful when making purchases online.
96%! That is a crazy number. Not only that but nearly three quarters of respondents advise they are more likely to purchase a product or a service, if they get to watch an informative video about it beforehand.
Those two figures alone should have you salivating at the bit to get some video content produced. Think about it, video plus your marketing know how equals drastically improved conversions.
Further to this, even if you don't get outright sales or commissions from the videos, your brand could still get an overall boost in authority:
58% of consumers consider companies that create video content more trustworthy.
71% say videos leave a positive impression of a company
77% say companies that create online video content are more engaged with them
As on affiliate marketer it is obvious that you need to keep your personal brand in the video somewhere to help benefit from this side effect of video creation.
Video content is also (more or less) niche independent. Virtually all products and services can benefit from a quality video. In fact in some of the broader niches, there is evidence that people want more video content. It is easy to extrapolate from that and say that most other niche consumers want more video too.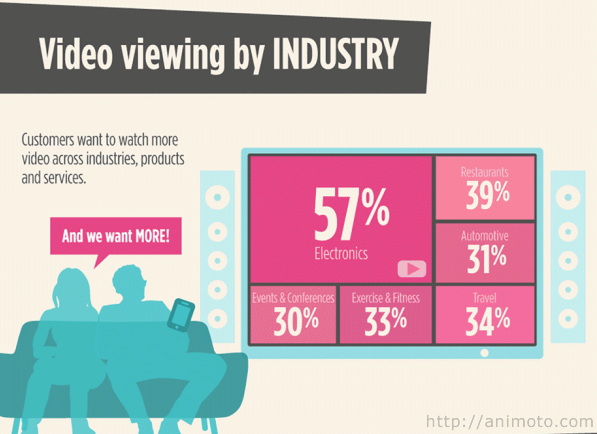 You don't need a cat or a kid
That's right you single, animal hating person, there is no need for any shenanigans from small or furry people in your videos!
While it may seem on the surface that people only watch videos about stupid stuff, the facts tell us otherwise:
Instructional videos 67%
Product and Service videos 64%
Humorous videos 64%
Those figures are heartening, and prove that your product or service content is still viable and likely to be watched.
Remember though that if you create a video of yourself talking like a 1950's algebra teacher, no one will like the video, so keep it upbeat and friendly!
SEO boosts
Having one or more videos embedded on your site, is also a really good tactic for SEO. One of the page rank considerations Google uses is Bounce Rate, which is the time spent on your site before leaving.
Sites that have people arriving and leaving in under a minute or so have a high bounce rate. And of course, a high bounce rate gives a negative score in Googles algorithm.
By introducing interesting and informative video content, people hang around on your site for longer, thus reducing the overall bounce rate.
On top of that, if your video is interesting enough, it could get shared via different social networks; maybe it will even go viral. Either way, those extra shares are useful for climbing the SERPs.
Easy peasy
You can create engaging videos with your phone or a mic and some free software. Obviously if you have some cash, investing in a quality camera, mic and software is worthwhile.
There are even free services such as Animo.com or WeVideo that can get you started.
You don't even need to spend huge amounts; an average setup could cost less than $200 dollars.
Screencast-o-matic is awesome and cheap to use for screen casts, or you could shell out a larger sum for the amazingly powerful Camtasia.
Tips for creating awesome content
Be entertaining! You don't have to act the fool (in fact you really shouldn't) be making your videos light hearted and a little bit fun can increase4 viewer engagement and increase sharing.
Keep it to 5 minutes or less. You're not making a movie and people aren't making popcorn to watch your sales pitch.
Make it as high quality as you can. Quality graphics are cheap, so are half decent microphones and cameras. It doesn't have to be Hollywood quality, but poor sound and crappy video will have people leaving before the 30 second mark.
Showcase your product. Provide a 360° view of the product (if it's a physical product) and show people what the product is capable of.
Information trumps sales. The more informative your video, the more likely people will focus and watch it. If it's just a pure sales pitch, they will hit the back button and go elsewhere.
The Bottom Line
Go forth and create video content!
Your visitors will love you for it and so will your bank balance!