I Lose Money So You Don't Have To
That's been the site's slogan since I've Tried That was founded by Steve in 2007. Over 10 years and thousands of reviews later, my team has grown and developed, but our sole focus has always been to provide our readers with truthful looks into the claims made by online programs, services, and products. We want you to make well informed decisions about the investments you'll be making.
This industry is unfortunately riddled with scams and those making claims that are unachievable and nothing more than an attempt to steal as much money from you as possible. We're here to protect you.
Let us put our money on the table first so you don't have to.
Let Us Help You
We are here to investigate any questions you may have before making a purchase. Is someone offering you an unbelievable job opportunity? Overnight riches? Tons of money for little or no work? Fill out the form on the next page and we'll research the program on your behalf. We'll take the plunge for you.
Our Rankings Explained
5 Star: Buy This Now
Very rarely handed out. Perfectly polished and the seller over delivers. A lot of time, effort, and thought went into development. The product is fairly priced and can be used to grow your business.
4 Star: Recommended
Solid training from a respectable group. The seller is trustworthy and the product is as advertised. I'd feel comfortable recommending this to a friend.
3 Star: Proceed with Caution
The product or service works but not as well as advertised. You get something of value. Usually an upsell attached to obtain the advertised results.
2 Star: Not Recommended
It's not a scam, but it's also not worth the price that's being charged. The training is rushed and poorly put together.
1 Star: Absolutely a Scam
Any program that comes in at 1 star is absolutely a scam. These programs often employ fake identities, outlandish claims of impossible riches, and is nothing more than an attempt to rob you of as much money as possible. Avoid these at all costs.
Who We Are

Steve & Amanda Razinski
Founder
Steve founded I've Tried That back in 2007 after he had fallen for a data entry scam. At the time, scams were running rampant and there wasn't a legitimate source that tested their claims. Steve decided to make one himself and has been saving people money ever since.



Halina Zakowicz
Contributing Author
Halina Zakowicz is a full-time freelance writer, investor and aspiring sci-fi novelist. In her spare time, she appreciates the finer points of zymology by brewing various hops-infused concoctions.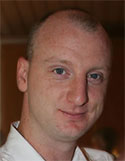 Dean Robinson
Contributing Author
Dean is self employed, working mainly with WordPress related projects and online marketing, whilst juggling a family life. A self confessed geek, he loves everything (well almost) SciFi and Fantasy related.
Ready to Start Making Real Money Online?
In the 10 years of running this site, there has been ONE program that has consistently blown us away with the services, training, and support provided. If you're ready to learn how to make real money online, click here to see which program has been our #1 recommendation 8 years in a row.