I've Tried That was started in 2007 to help protect consumers from falling victim to online scams. We've written hundreds of articles, received millions of page views, and have stopped a countless amount of money from falling into the wrong hands.
I've Tried That Team

Steve Razinski
Founder
Steve founded I've Tried That back in 2007 after he had fallen for a data entry scam. At the time, scams were running rampant and there wasn't a legitimate source that tested their claims. Steve decided to make one himself and has been saving people money ever since.



Halina Zakowicz
Contributing Author
Halina Zakowicz is a full-time freelance writer, investor and aspiring sci-fi novelist. In her spare time, she appreciates the finer points of zymology by brewing various hops-infused concoctions.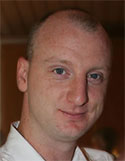 Dean Robinson
Contributing Author
Dean is self employed, working mainly with WordPress related projects and online marketing, whilst juggling a family life. A self confessed geek, he loves everything (well almost) SciFi and Fantasy related.
Guest Posters
I've Tried That regularly welcomes guest posters to feature their own articles. If you believe you have an idea that fits our style of writing and matches the high-quality of our work, please fill out our contact form and we'll be in touch.