Want some quick cash? I found 5 ways to make $106 in Less Than 5 Minutes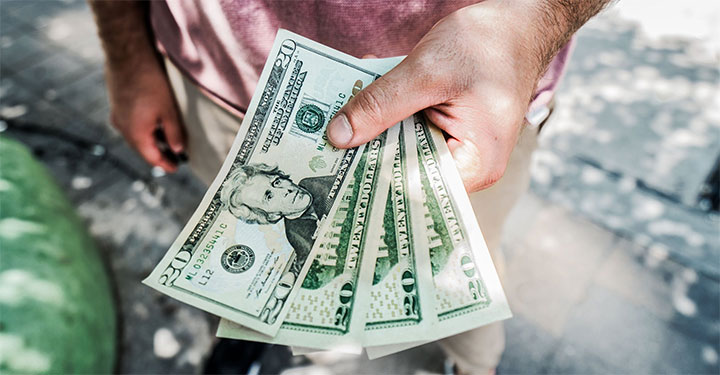 Is there anything better than easy money?
How would you like to make $106 in less than 5 minutes?
This is about as good as it gets.
Every link below will open a new window. Complete the task and come back here for your next one.
In less than 5 minutes time, you'll have earned $106.
Sound good?
Let's go!
Time needed to install the app: 3 minutes
Nielsen is known for tracking TV ratings, but they also track how popular websites are as well.
They are willing to pay you $50 per year to anonymously collect information on how you browse the Internet.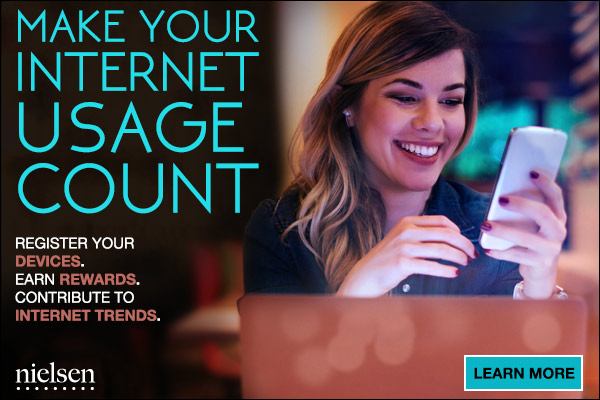 They also feature some pretty cool giveaways, and you will also be eligible to win $1,000 each month you keep the app installed.
Time needed to sign up: 30 seconds
Swagbucks is a rewards site that pays its users to surf the web (among other things) and they are offering a $5.00 sign-up bonus if you create an account now.
You already search Google for free.
Now you can make money while you search!
Use the Swagbucks search engine like you would use Google, and you will be randomly awarded Swagbucks that you can cash-in for $$$ or gift cards.

I've cashed out over $1,000 in Amazon & Southwest Airlines gift cards so far.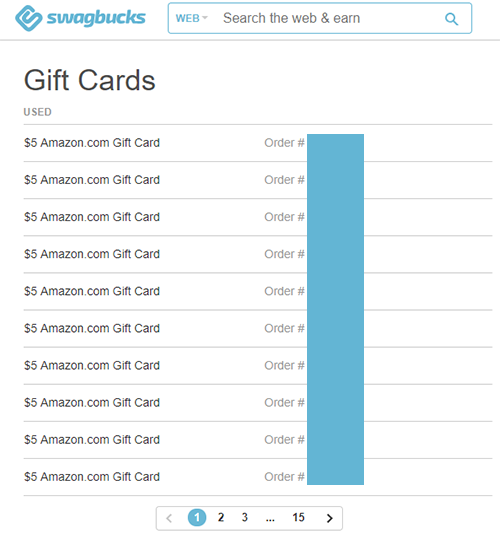 You can redeem for cash as well, but you get more value if you choose gift cards instead.
Time needed to sign up: 30 seconds
Rakuten is currently offering $10 to anyone who wants to save money while they shop online.
Before you buy anything online, head to Ebates and find the retailer first.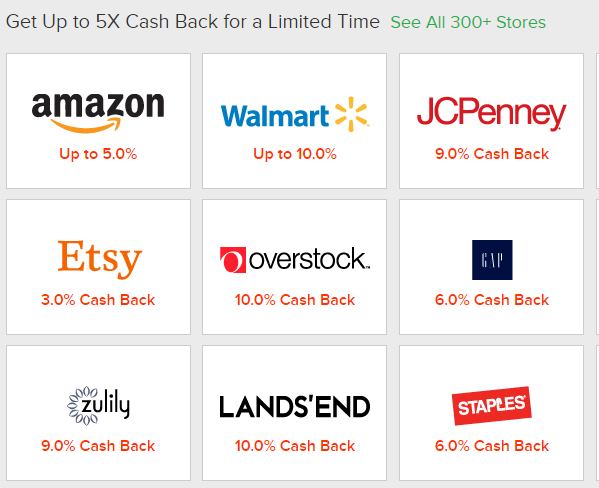 Let's say you were shopping at Amazon.
You'd click the Amazon button, go directly to Amazon and then make a purchase.
Rakuten will then give you 5% back of what you spent.
Pretty cool, yeah?
Even cooler is the free $10 you get.
Time needed to setup: 2 minutes
Acorns is a brand new app for your phone that will instantly save and invest your "change" from purchases you make.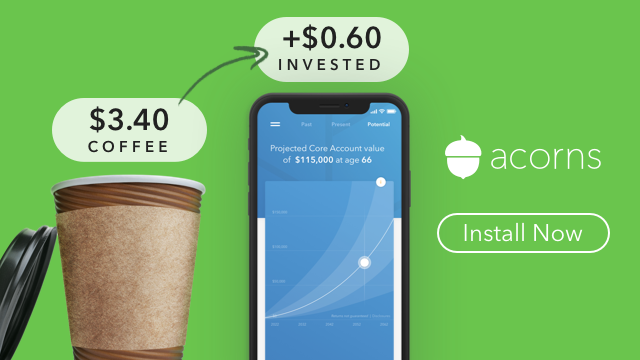 Acorns will round up to the nearest dollar and set that money aside for you and invest it on your behalf. You'll be surprised at just how quickly your change adds up!
On top of that, you'll get $5.00 free just for signing up.
Time needed to setup: 2 minutes
Shoptracker is currently giving out $3 per month if you share with them what you buy at Amazon.
All you need to do is complete a quick 2 minute survey that asks you questions about your Amazon shopping habits and ShopTracker will mail you a $3 gift card each month.
This is as "set-it-and-forget-it" as it gets.
Ready to keep on earning?
Would you like some more money?
Here are a few more programs that I have personally verified as legitimate.
They will require a little more effort than signing up, but they are all great ways to earn some extra money.
Answer Surveys for Cash
Online surveys tend to be where everyone starts their money making journey.
They are quick, easy ways to earn cash in your spare time, but you need to work with reputable companies.
Surveys come infrequently, so the more companies you register for, the more likely you are to receive an invite to participate.
Here are the most reputable online survey companies I've found. I recommend creating accounts at all of them:
Vindale – Get an instant cash bonus just for signing up, plus earn up to $50 for every survey you complete!
Pinecone Research – Help companies test out new products they want to bring to market. One of the oldest, most trusted survey websites on the planet.
SurveyJunkie – Ever wanted to become an influencer and help major brands shape their products? Survey Junkie allows you to instantly get paid cash for giving your opinion on popular products.
Any questions?
If you have any questions about anything listed above?
Just leave me a comment below and I'll be happy to respond!