I've Tried That » Archive for December 2012

Believe it or not, holiday time is the best time to gain new freelance clients. From creating content about holiday sales to helping finish up year-end corporate projects, there are numerous opportunities for you to cash in and win new clients over the holidays.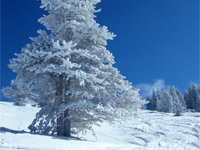 It's been a few weeks since my last round-up, but the scammers have still been at it.

Unemployment is one of the best things that's ever happened to me. I look forward to work days now, because I'm building something, not just for me, but for my children, and theirs. No longer am I just stacking up paychecks. I'm sculpting my dreams, and I wouldn't have it any other way.

Are you looking for some extra holiday cash? Many companies are hiring seasonal employees who can work from home.

Do you have an invention idea that you would like to fund? There are many options for getting outside companies or individuals to fund your invention.