Do real data entry companies exist? And more to the point, are there any data entry jobs out there that aren't scams?
Believe it or not, there are several companies out there where you can apply for actual data entry jobs. These companies do not charge a fee to apply for these jobs. Pay is either per piece or per hour.
This Canadian company offers work-at-home jobs in transcription and stenography across the USA, U.K., and Canada; it will also offer work in different departments to those contractors who have a good track record with the company and who have additional competencies such as knowledge of legal/medical terminology. A typing speed of 70 wpm is required. The basic transcription pay rate is $0.004-$0.0055/word, or $0.40 per audio minute.

Axion Data Services
This Pennsylvania-based company offers data entry work including Internet research, address correction and verification, and document scanning. Axion applicants must have a working computer with high-speed Internet access; they must also pass a criminal background check. Work hours will span 20-25 hours/week and payment is per completed piece. Depending on your speed and expertise level, you could earn $5-$19/hour for your work.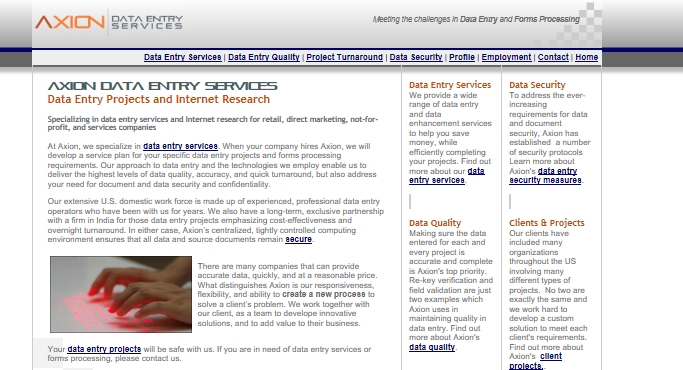 This company hires contractors for both (legal and general) transcription and online data entry. A full background check is a prerequisite of being hired, and that includes fingerprinting. The company pay rate is $0.75 to $1.75/page or $0.40 to $1.75/audio minute. Positions are only open to U.S. citizens and a full background check (including fingerprinting) is a requirement of being hired.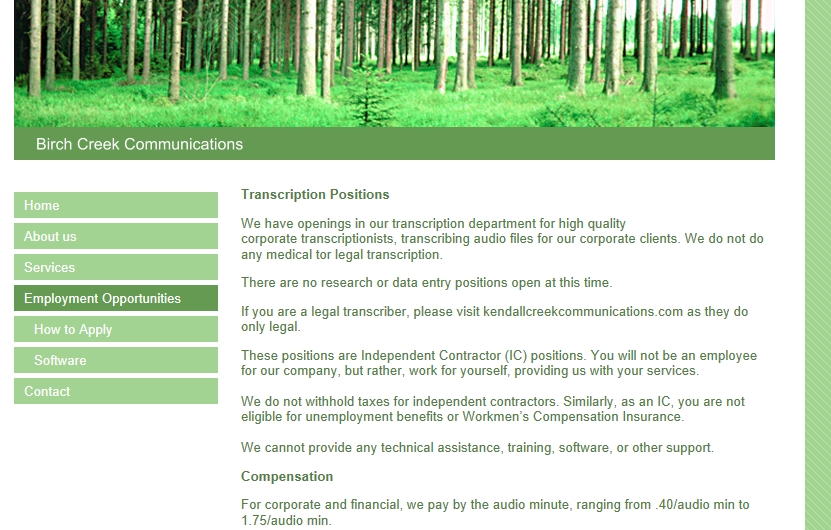 This company offers various services, including transcription, bookkeeping, project management, copywriting, translation, and data entry. Capital Typing also operates a call center. Payment is either by audio hour or per word.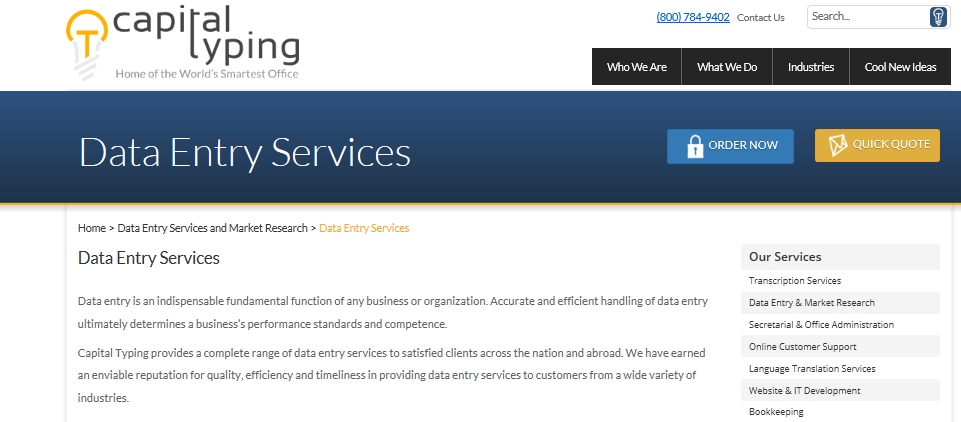 This site hires workers for both data transcription and data entry jobs. Hired freelancers typically earn $9-$10 per hour. To start looking through the site's posted jobs, you will need to fill out an online application, after which your email will be verified. Click Worker will then send you periodic notices of job opportunities via email, but you can search its online job board too.

Dion hires individuals to do data entry from home. Potential workers must first fill out an independent contractor application, after which they are sent notifications of new jobs. Job prerequisites include a typing speed of at least 60wmp, basic computer skills, and Internet access. Payment is per finished piece.

GoTranscript
This 11-year-old company that is based in the U.K. offers data entry jobs in transcription and video captioning across the world. If your online application is accepted, you undergo training and certification before being allowed to accept client work. Payment is 72 cents per audio/video minute.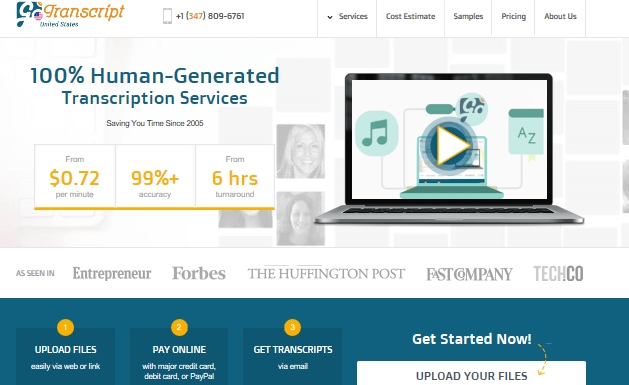 This company hires independent contractors to perform both basic and specialty (e.g., legal, medical, law enforcement) transcription work. Transcription services are offered in several languages (e.g., English, French, Spanish), so knowledge of extra languages is a plus. Part of the application will include a background check ($15 fee paid by contractor) as well as signing a HIPAA Business Associate Agreement.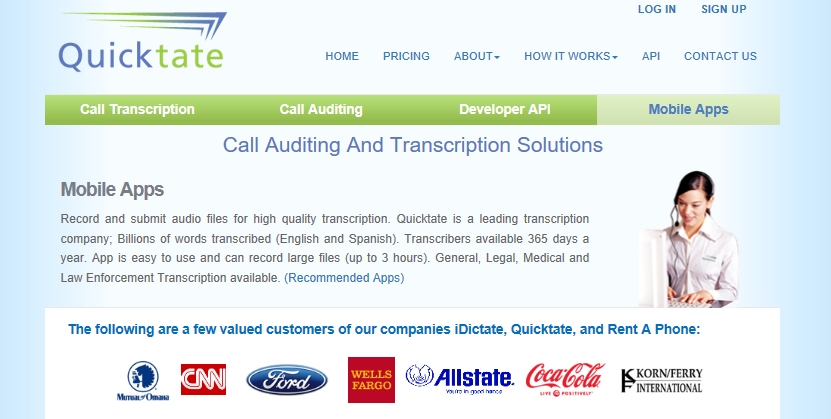 This company hires independent contractors for data entry and transcription work. Typical tasks include uoloading files such as podcasts, webinars, and regular phone calls. Once a job is selected, it must be completed within two hours. Scribie jobs are evaluated for completeness and assigned a 1 through 5  point score. The pay is about $10/hour.

Data entry workers hired at Sound Hound make $13/hour from home; however, the data entered must be complete and without any typing errors. You can apply for jobs after filling out the site's online application. There is also a time limit on how long tasks can be "kept" before they must be turned in completed.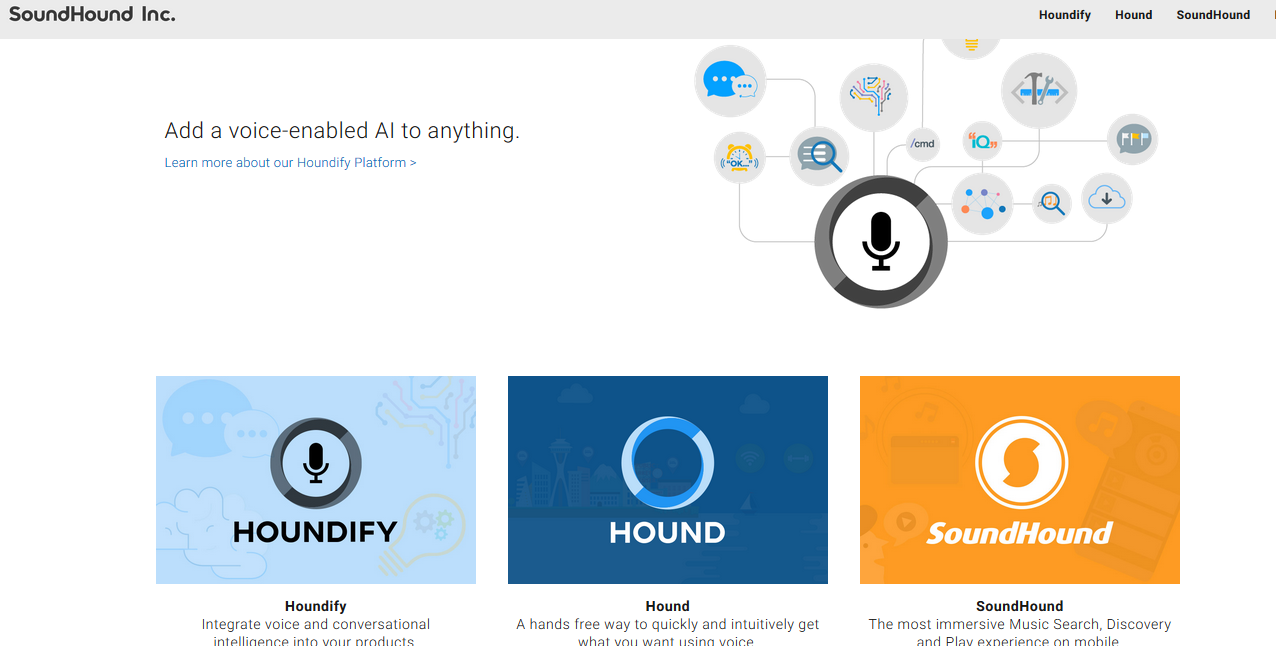 Lionbridge SmartCrowd (previously Virtual Bee, previously Key For Cash) has been in business since 2001 and uses crowdsourcing to offer data entry jobs to individuals living in the USA and abroad. To become a contractor with Lionbridge SmartCrowd, you will first need to pass an evaluation. Part of this evaluation involves having a fast typing speed (60+ wpm); however, if you don't pass the evaluation the first time around, you can always test again. The company offers a pay rate of $0.30 per 1,000 keystrokes, and this pay rate increases with increasing experience and time on the site.

This company is better known for their call center services; however, they also offer occasional data entry jobs. You can indicate your interest in data entry work within the online application after joining the site's online community. A job board is also posted at this site, which you can peruse anytime. Also, knowledge of extra languages such as French or Spanish is a big plus here. The pay rate with Working Solutions ranges from $7.50 to as high as $30/hour depending on the skill level required.

Have you worked in data entry with any one of the above mentioned companies? Please leave a comment below about your work experiences.
There's only ONE program I really recommend. It helped me turn my 'hobby' into a $10,000+ per month money making machine. Click here for the exact formula I followed.